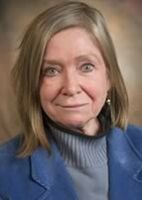 Media Studies
Jo Dumas
Associate Teaching Professor
Expertise
Information and Communication Technology Policy
Education
Associate's: Dutchess County Community College
Bachelor's: Rensselaer Polytechnic Institute
Certificate (filmmaking): New York University
Master's: Penn State
Ph.D.: Penn State
Details
Biography
J. Ann Dumas researches and writes about information and communication technology policy, education and development. She teaches media studies.
She previously worked as an engineer with IBM, Harris Corp. and as a broadcast engineer with Fox Television in New York City. In 2002 and 2003 she lectured at Stellenbosch University, South Africa, was communications and outreach consultant with the World Summit on the Information Society (WSIS) Gender Caucus in Geneva and worked as a research fellow with bridges.org, South Africa.
She has published research on post-WSIS information and communication technology policy and application to Millennium Development Goal achievement. She produced "Three Minutes from Broadway," which aired on PBS in New York City and "The Garden," with late actor Al Lewis. She continues research, writing, digital media and theatre production with partner Charles Dumas.
In the News
Contact