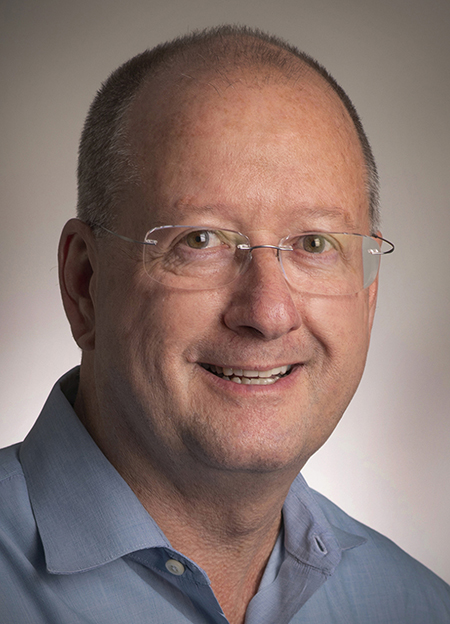 Journalism
John Beale
Associate Teaching Professor
Expertise
Photojournalism
Photography
Details
Biography
John Beale brings decades of award-winning journalism experience to the classroom.
Prior to coming to Penn State in 2006, Beale worked for more than 20 years as a staff photographer and chief photographer for the Pittsburgh Post-Gazette. Still active in what he teaches, his freelance photojournalism, including assignments for The Associated Press and ESPN.com, has been widely published on websites and in newspapers, magazines, and books.
Beale is a founding faculty member and the coordinator of the Keystone Multimedia Workshop, which has provided video training for journalists and communicators since 2007. He is an FAA-certified drone pilot, utilizing the latest technology for capturing still photos and video for publication.
In 2017, Beale was one of six professors chosen from those teaching at Penn State's more than 20 campuses to be awarded the George W. Atherton Award for Excellence in Teaching. In 2010 he received the College of Communications Deans' Excellence Award for Integrated Scholarship.
Beale has served as a judge for numerous national, regional, and state journalism competitions. Through his work as a board member for the Pennsylvania School Press Association, he was instrumental in the establishment of annual regional and state high school journalism competitions in Pennsylvania.
While Beale says he's most proud of the accomplishments of his former students, his own photography has been recognized with dozens of regional and national awards. The recognition includes awards from the National Press Photographers Best of Photojournalism competition, the Society of Professional Journalists Sigma Delta Chi Awards, Pictures of the Year International awards, the Community Service Photojournalism Award from the American Society of News Editors, the Society for News Design awards, and photo of the year from the Pro Football Hall of Fame.
Beale is a Distinguished Alumnus of Indiana University of Pennsylvania. He is a member of the National Press Photographers Association and the Press Club of Western Pennsylvania.
In the News
Contact