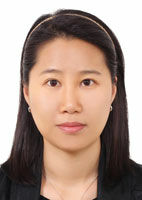 Details
Biography
Ju Young Lee earned a bachelor's degree in law and a master's degree in mass communication at Ewha Womans University in Korea in 2001 and 2005, respectively. She earned another master's degree in mass communications at Indiana University in 2012.
She has a three years of work experience at a cable TV network in Korea as a producer and researcher. Lee has served as a TA for COMM381 Telecommunications Regulation and has taught COMM 282 TV Field Production and COMM 385 Media Programming Strategies.
Her research interest is primarily in telecommunications law and policy. She explores social and economic impacts of telecommunications policy and regulation and investigate effects of new communication technologies on the public's economic and political life, as well as the quality of their life in general. From her point of view that communications technologies are essential tools for quality life, her research aims to contribute to bridging the digital divide, that is, making telecommunications network and technologies accessible and available to all people.
During Lee's leisure time, she likes watching blockbuster movies, especially sci-fi action films.
Contact