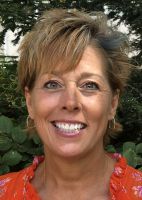 Career Services, Staff
Julie Miller
Manager of Internships
Education
Bachelor's: Penn State
Master's: Penn State
Details
Biography
Julie Miller joined the Donald P. Bellisario College of Communications in 2014 and serves as the manager of internships, helping drive an office that supports some 600 students who complete for-credit internships every year. The office also conducts numerous career-related programs for students, including guest speakers, mock interviews, resume workshops and two communications-specific job fairs every year.
Miller previously served as director of communications for the State College Area School District. Julie was the primary point of contact for district and community relations, coordinating 10,000 parent contacts, communications with 1,300 employees, and initiating and mapping all communications plans for district and building level projects. Julie was the district's primary contact with the media and coordinated brand and logo use by district stakeholders.
Before that, Miller, served as an assistant coach/recruiting coordinator for the Penn State women's volleyball team. In that role, Julie also worked with event management, marketing, promotions and served as the liaison with the team's booster club. She previously served as an assistant coach at the University of Houston and William & Mary.
Miller earned both her bachelor's and master's degrees from Penn State and was a member of the women's volleyball team.
In the News
Contact