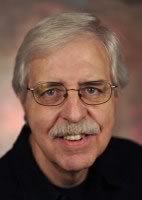 Advertising/Public Relations
Ken Yednock
Associate Teaching Professor
Expertise
Advertising
Advertising Campaigns
Education
Master's: Northwestern University
Bachelor's: University of Illinois
Details
Biography
Ken Yednock joined the Donald P. Bellisario College of Communications as a senior lecturer in the Department of Advertising/Public Relations in 2004. Before coming to Penn State, Yednock served as principal and chief operating officer at GKV Communications in Baltimore. He also served as an adjunct professor at Towson University.
His professional background includes almost all aspects of marketing communication. He has worked at agencies (such as Leo Burnett, Young & Rubicam) and also for clients in the categories of consumer goods, healthcare, travel/lodging, hospitality and retail. In recent years, he has conducted strategic research projects on topics such as "Marketing to Tweens" and "New Consumer Rewards ... Factors Influencing the Supermarket of the '90s."
In 2007, he earned the Deans' Excellence Award for Teaching from the Bellisario College. During his time in the private sector with advertising agencies, he managed accounts for companies such as Keebler, Kentucky Fried Chicken, Lowe's Home Centers, National Car Rental, Pillsbury, Royal Crown Cola and more. He received four Effies for Advertising Effectiveness. He is a member of the AEJMC Advertising Division.
In the News
Contact
Ken Yednock
106 Carnegie Building
University Park, PA 16802
814-865-3481
key2@psu.edu