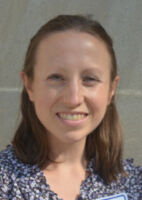 Details
Biography
Lana Medina is a former Utah-based newspaper reporter and TV news producer who has a passion for journalism. Following her undergraduate degrees in journalism and history and editing the student newspaper at the University of Utah, she started her career as a reporter at the Standard Examiner, and then the Deseret News.
Medina switched to broadcast at the Salt Lake City CBS affiliate, KUTV, where she produced several primetime shows before producing and managing weekly health content that aired on more than 70 TV stations nationwide. Following a brief stint in marketing, she decided to apply for a graduate program at Southern Utah University, where she fell in love with research. She began exploring the complexities of social media and journalism, as well as the role news organizations play in disseminating information to the public via digital mediums, and quickly discovered a growing passion to be involved in research investigating the relationship between media technology use and journalism ethics.
Medina has presented at two conferences, winning an award at the Western States Communication Association conference in 2020. After completing her graduate degree, she worked as a teaching assistant for a former professor in graduate-level courses and taught an intro to journalism class during summer 2021 at Salt Lake Community College in Utah. On a personal note, she is married with three children and two dogs. She runs half marathons and reads historical fiction when there's free time.
Contact