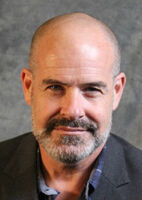 Advertising/Public Relations
Lee Ahern
Associate Professor
Expertise
Science Communication
Strategic Communication
Digital Media Metrics and Marketing
Education
Bachelor's: University of Wisconsin
Master's: University of Wisconsin
Ph.D.: Penn State
Details
Biography
Lee Ahern is associate professor of advertising and public relations in the Donald P. Bellisario College of Communications. He is director of the Science Communication Program and a senior research fellow at the Arthur W. Page Center for Integrity in Public Communication. He is past chair of the International Environmental Communication Association (www.theieca.org) and past head of the Communication Science, Health, Environment and Risk Division of the Association for Education in Journalism and Mass Communication. He joined the faculty at Penn State in 2008 as an assistant professor. Ahern is also developer and coordinator of the Digital Media Trends and Analytics minor offered by the Bellisario College.
Ahern studies the science of science communication. Effective public policies relative to science and technology require public understanding of complex concepts. Over the past two decades, communications scholars have begun to identify the social and psychological factors that combine to make meaning about scientific issues in the minds of different audience segments. They are also beginning to understand why science communication campaigns so often fail to deliver the intended and desired results. These findings have made it clear that scientists must consider not just the science itself, but how audiences will react to and make meaning from science communications.
Ahern promotes and participates in cross-disciplinary collaborations in a number of issue-areas, such as: health (vaccinations, obesity, stem-cell research, nanotechnology, fetal-alcohol syndrome, etc.), environmental concerns (pollution, species extinction, solid waste, recycling, etc.), and agriculture (genetically modified food, water for agriculture, bee colony collapse). These collaborations have resulted in a number of seed grants and federal funding, including participation in a $5 million, four-year Water for Agriculture grant from the Department of Agriculture.
Ahern's area of expertise, and primary contribution to grant-funded research, includes evaluation, measurement, analysis and interpretation of science communications campaigns. His work has been published in Social Science Quarterly, Public Understanding of Science, Science Communication, Journalism & Mass Communication Quarterly and Health Communication.
Ahern has close to 20 years of industry experience to complement his teaching and research. Most recently he was marketing manager for an international custom publishing company, where he also oversaw development and implementation of all new media products. After beginning his career as a financial writer in New York, he worked in various communications capacities on Wall Street for over a decade. For several years thereafter, Ahern and his wife (Colleen Connolly-Ahern) ran their own marketing communications company serving clients in financial services and advertising.
Ahern teaches introduction to advertising, digital advertising, and search marketing, as well as graduate seminars on strategic communications measurement and the science of science communication.
In the News
Contact