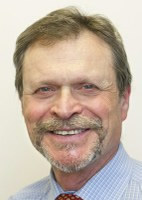 Martin Halstuk
Professor Emeritus
Expertise
Media Law
Media Access
Freedom of Information Act
Education
Bachelor's: Loyola University Chicago
Master's: University of Florida
Ph.D.: University of Florida
Details
Biography
Martin Halstuk's area of research is media law. His work has been published in: Stanford Law and Policy Review; Administrative Law Review; Communication Law and Policy; Journalism and Mass Communication Quarterly; William & Mary Bill of Rights Journal; and a book chapter in "Access Denied: Freedom of Information in the Information Age." His articles and legal research have been cited in legal briefs to the U.S. Supreme Court, in cases granted certiorari, and to federal courts of appeals.
Halstuk has been honored with several top awards for his research and scholarship from the Association of Education in Journalism & Mass Communication (AEJMC) and Kappa Tau Alpha, the National Journalism Honor Society.
Before he joined the Penn State faculty, he taught at UCLA, the University of San Francisco, the University of Florida and the University of Nevada at Las Vegas. He is a member of the Society of Professional Journalists and the AEJMC.
He teaches courses in reporting and media law. Halstuk worked as an award-winning reporter at the San Francisco Chronicle, night city editor of the San Francisco Examiner and as a copy editor at The Los Angeles Times. He also worked for newspapers in New York state and Pennsylvania over the span of his 21-year journalism career. In 2009, he was invited by a former member of he Hungarian Parliament to give a guest lecture to the student body and faculty of Central European University in Budapest. His topic was "Secrets and Spies: CIA Abuses of the U.S. Freedom of Information Act."
In the News
Contact