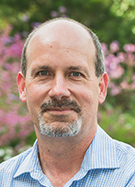 Advertising/Public Relations, Part-Time Faculty, Student-MA
Matthew Swayne
Details
Biography
Matthew Swayne earned his bachelor's degree in journalism from Penn State. He is currently a science and research writer at Penn State where he also teaches a course in science writing and communication.
As a graduate student, Swayne hopes to focus his research on creating science communication education modules for scientists to help them more effectively communicate their work with the general public. He also is interested in media effects and the placebo response. He is interested in startups, cryptocurrency, Buddhism, and mythology.
Swayne also serves as a part-time faculty member for World Campus classes offered by the Donald P. Bellisario College of Communications.
Swayne admits that he posts too many pictures of his cats, who he says now have a better social media following than his own.
Contact