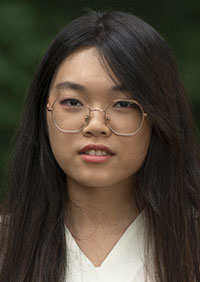 Student-MA
Meng Qi (Maggie) Liao
Details
Biography
Meng Qi (Maggie) Liao recently earned her bachelor's degree in public relations with a minor in psychology from Hong Kong Baptist University. During her undergraduate study, she won the Admission Scholarship, the Dean's Award, and the World Communications Year Scholarship. Upon graduation, she was awarded the President's Honors Roll. She
received the opportunity to present her final year project research paper at the Association for Education in the 2018 Journalism and Mass Communication conference.
As a master's student at Penn State, she hopes to explore more about how individuals connect and interact with emerging communication platforms and technologies, as well as understanding the psychological effects of new communication technologies on individuals' attitudes, thoughts, and behaviors. In her spare time, Liao is a "karaoke master" and loves to cook. She believes that nothing cannot be healed by having a good meal. If there is, then having two will do.
Contact