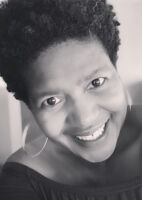 Advertising/Public Relations
Renea Nichols
Associate Teaching Professor
Expertise
Cause Communications
Public Relations Methods
Education
Bachelor's: Central Michigan
Master's: Arizona State
ABD: Arizona State
Details
Biography
Renea Nichols joined the Donald P. Bellisario College of Communication faculty in 2004 semester after spending eight years as a lecturer at the Walter Cronkite School of Journalism and Mass Communications at Arizona State University.
Her abundance of practical public relations experience includes public relations positions with the City of Phoenix, U-Haul International, Arizona Special Olympics and the ASU Alumni Association. She has served as a public relations consultant to organizations such as the National Kidney Foundation, the Maricopa Association of Governments and many top public relations agencies in Arizona.
With a background in journalism, she has worked for daily newspapers in Michigan, Maryland and Ohio as a reporter. At Arizona State, she also coordinated the public relations internship program and served as faculty adviser to the campus chapter of the Public Relations Student Society of America. Her students at both ASU and Penn State have received national awards from PRSA, IABC, NODAC-PRSSA and Rolling Stone magazine for their public relations campaigns completed as part of her writing and campaign courses. She is a member of both PRSA, AEJMC and IABC.
She has authored four books on interracial dating and multi-racial populations and appeared in national news media discussing the subjects. She spends her free time working in the community. She sits on the advisory board of the Centre County Youth and Children Services and Interfaith Human Services. In addition, she is an instructor, partner and co-founder of FITOLOGY, a research-based group fitness studio in State College. She is also strong advocate for Alzheimer's awareness and diversity, spending a lot of her time educating others and/or teaching in this area.
Renea is active on social media, tweeting and blogging about issues in public relations, diversity, Alzheimer's and fitness.
In May 2017, Renea became a grandmother and looks forward to her daily FACE TIME and spending holiday breaks with her new grandson, Quinn and daughter, Danni.
In the News
Publications
Coping With Interracial Dating, Rosen Publishing Group, 1993
Coping With Interracial Dating, Rosen Publishing Group, 1997
Coping As A Biracial Teen, Rosen Publishing Group, 1994
Coping As a Biracial/Biethnic Teen, Rosen Publishing Group, 1995
Contact
Renea Nichols
307 Willard Building (Bellisario Media Center)
814-865-2933
rdn11@psu.edu