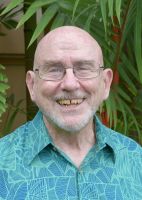 Emeritus
Richard Taylor
Professor Emeritus
Expertise
Telecommunications, International Communications, Emerging Technologies, Broadband Access
Education
J.D.: New York University School of Law
EdD.: Columbia University
Details
Biography
Richard D. Taylor served the Donald P. Bellisario College of Communications for a quarter century and held the prestigious James and Barbara Palmer Chair in Telecommunications Studies and Law. He is co-director emeritus of the Institute for Information Policy at Penn State and is currently associated with the Social Science Research Institute at the University of Hawai'i Manoa.
Prior to coming to Penn State, he was vice president and corporate counsel for Warner Cable Communications Inc.
He has directed research projects and published regularly on the implications of investment in information technology on social and economic development, particularly in the Asia-Pacific region. His projects have received funding from Verizon, IBM, Google, AT&T, Microsoft, T-Mobile, the Social Science Research Council and The Ford Foundation, among others. In 2002, he was appointed an IBM Faculty Partner for his work in the area of information metrics.
He was a member of President Obama's Technology, Media and Telecommunications Advisory Group. He was president and chair of the Board of Governors of the Pacific Telecommunications Council (PTC), 2012-2013. He is a former member of the Board of the Telecommunications Policy Research Conference. He has co-organized a series of semi-annual Experts' Workshops (2010-present) supported by the Ford Foundation on timely issues in telecommunications policy.
He is co-author of the books, "Technology Parks of the Asia Pacific: Lessons for the Regional Digital Divide" (with Dr. Meheroo Jussawalla, M.E. Sharpe, 2003) and "Beyond Broadband Access: Developing Data-Based Information Policy Strategies" (with Dr. Amit Schejter, Fordham University Press, 2013). He teaches courses on electronic commerce policy, post-print publishing, the videogame industry and interactive media, emerging information technologies and international trade in telecommunications.
He is a frequent visitor to countries in the Asia-Pacific region, presenting in places such as Japan, Korea, China, Australia and Fiji. In China he has been invited with government support to lecture in several universities and present to governmental bodies. He has three times been invited to make presentations to China's Advisory Committee for State Informatization. He has twice been a visiting scholar at the East-West Center in Hawai'i, and in 1995 served as a USIS visiting expert in India on telecommunications liberalization.
He is a retired member of the American Bar Association, the New York State Bar Association and the Federal Communications Bar Association.
In the News
Contact