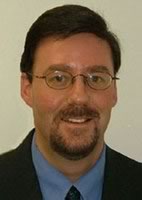 Journalism
Robert D. Richards
John and Ann Curley Professor of First Amendment Studies
Expertise
First Amendment
Media Law
Freedom of Information
Education
B.A.: Penn State
M.A.: Penn State
J.D.: American University
Details
Biography
Robert D. Richards is the founding director of the Pennsylvania Center for the First Amendment at Penn State. He has worked as a news writer, anchor, reporter and talk show host for stations in the northeast and for NBC News in New York City.
Professor Richards is the co-author of the 2003 book "Mass Communications Law in Pennsylvania" and is the author of "Freedom's Voice: The Perilous Present and Uncertain Future of the First Amendment" (1998) and "Uninhibited, Robust, and Wide-Open: Mr. Justice Brennan's Legacy to the First Amendment" (1994), along with more than 175 articles on the First Amendment in the academic and popular press. He appears frequently in the media commenting on First Amendment issues.
At Penn State, he has served as the head of the journalism department and associate dean of the Donald P. Bellisario College of Communications. He created and currently directs the Penn State Washington D.C. Program, the Penn State Hollywood Program along with the Pennsylvania Center for the First Amendment. He was named as holder of the John and Ann Curley Professorship in First Amendment Studies in 2009. He was named a Distinguished Professor at Penn State in 2006.
Professor Richards served as a charter member of the board of directors of the Pennsylvania Freedom of Information Coalition and was its first vice president. He currently is a media representative to the Pennsylvania Bar Association's Press/Bar Committee. He is a member of the Pennsylvania and U.S. Supreme Court bars. Professor Richards has won teaching awards at the College, University and national levels including, most recently, the 2011 Penn State Teaching Fellow Award. In April 2007, he received the Scripps-Howard Foundation National Journalism Teacher of the Year Award. In 1994, he won the Excellence in Teaching Award from the Bellisario College Alumni Society Board. He also is the recipient of the 2006 Deans' Award for Excellence in Integrated Scholarship, the 1998 Deans' Award for Excellence in Research and the 1997 Deans' Award for Excellence in Service.
He teaches undergraduate and graduate courses in mass communications law, entertainment law, entertainment media industries, the First Amendment and news media ethics. Professor Richards also is a Certified Specialist of Wine through the Society of Wine Educators. He is a winemaker and has passed the first-level examination of the prestigious Court of Master Sommeliers. He occasionally conducts wine education programs for local organizations and The Smithsonian in Washington, D.C. and was the host/writer of "Demystifying Wine," a regular series airing on WPSU-TV's magazine show "Pennsylvania Inside Out." He currently writes the monthly wine column for State College Magazine. He is the author of the book Wine Savvy: Exploring and Enjoying American Wine.
Professor Richards also is the Executive Producer of the comedy film Coffee Shop Names, currently streaming on HBO Max.
Websites
In the News
Contact