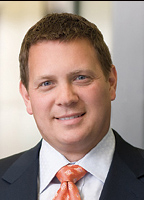 Robert Morgan
Innovator-in-Residence
Education
Bachelor's: Penn State
Details
Biography
Robert Morgan is the founder and CEO of Talaria Media, a creative film and video production company based in Washington, D.C., and Los Angeles that develops and produces a variety of motion picture, television, and digital media content for streaming, broadcast and theatrical release. During the 2019-20 acacemic year he's also serving as Innovator-in-Residence in the Bellisario College.
Morgan is a founder and president of Pivotal Moments, a 501(c)(3) public charity creating inspirational and motivational moments for children who are dealing with adversity with their health, wellness or education. Pivotal Moments encourages more youth to become champions for mental wellness and focuses on advocating, educating and inspiring our youth.
An entrepreneur with multiple interests, Morgan earned his bachelor's degree in electrical engineering from Penn State. His other experience and start-up endeavors include:
-- co-founder, board director and executive adviser of MorganFranklin Consulting. He also served as its CEO from its creation in 1998 until 2013. During this time, MorganFranklin grew to approximately 500 employees and $100M in revenue.
-- president of Caneel LLC, where he provides investments and business advisory services to small and mid size growth companies.
-- co-founder and principal investor of GoodSeeker, which is an employment branding and employee advocacy platform.
-- investor and board of advisors member for SGVC, a venture capital fund that provides growth capital and resources to capital efficient, scalable, defensible software companies with clear revenue models and proven co-investors.
Prior to forming MorganFranklin Corp., Morgan served as a program manager at the Naval Air Warfare Center responsible for modernization of Presidential communication systems and other tactical communication and information systems for National Security missions of specialized military and government organizations.
Email: bob.morgan@talariamedia.com
Contact
Robert Morgan
105B Carnegie Building
University Park, PA 16802
814-865-6207
rem102@psu.edu