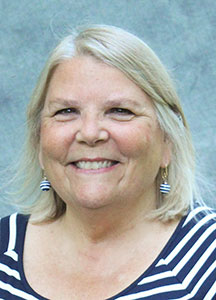 Finance Office, Staff
Sandi Rockwell
Director of Finance and Administration
Details
Biography
As director of finance and administration, Sandi Rockwell has broad responsibilities that include finance, facilities, research administration and systems administration.
She joined the Donald P. Bellisario College of Communications after serving as business manager in the Schreyer Honors College at Penn State. She brings strong credentials and a stellar reputation for her work in both that college and, previously, the College of Liberal Arts at Penn State. In the College of Liberal Arts, she was instrumental in the consolidation of staff and support services for three large departments, where she worked closely with all three department heads on operational and budget planning. For her work, which included a change in financial procedures that led to $800,000 in extra revenue for a single department, she earned the college's top staff award in 2015 and another award there in 2016.
In the Schreyer Honor's College, she earned an outstanding reputation while working closely with the dean and staff, managing dozens of endowments and financial reports (both inter-college and external) and in training staff, as needed, on finance/budget-related activities. Before arriving at Penn State, Rockwell gained significant management and finance/budgeting experience with companies that included those in media and broadcasting.
Outside of work, she enjoys musical theater with her husband, Russ. She and Russ have both been involved with The State College Community Theatre and Nittany Theatre Summer Stock.
Contact
Sandi Rockwell
College Heights School, #119
University Park, PA 16802
814-863-6138
ssr13@psu.edu