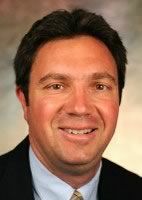 Staff
Steve Sampsell
Director of Strategic Communications
Details
Biography
Steve Sampsell has worked at Penn State since 2000, and in the Donald P. Bellisario College of Communications since 2001. His duties include all aspects of communications and external relations for the Bellisario College. As an adjunct instructor, he has taught a variety of courses: introductory news writing and reporting; sports writing; a first-year seminar; and magazine writing.
Sampsell has served on numerous University-wide committees and collaborative efforts at Penn State, partnering with many colleges and units on campus for process-related endeavors on campus as well as charitable efforts. He has been honored with the Deans' Excellence Award in the Bellisario College. In 2014, he earned the University-wide Barash Award for Human Service.
Before joining the Bellisario College, he worked in the Eberly College of Science at Penn State. Before that, he was the assistant sports editor of the Centre Daily Times in State College. His journalism career also included nine years at the Tribune-Review in Pittsburgh. A former member of the U.S. Basketball Writers Association and the Football Writers Association of America, he has covered college football and basketball, numerous high school sports, the Major League Baseball All-Star Game and three Super Bowls. He continues to regularly cover radio and TV sports with a regionally distributed column.
He has also self-published two books for his college-bound daughters -- titled "Men Are Pigs: 93 Things a Dad Wants His Daughter to Know About College" and "It's Not a Big Deal: A Dad's Book of Advice About What Matters and What Does Not for His College-Bound Daughter."
Websites
In the News
Contact