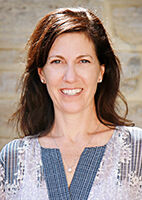 Advertising/Public Relations
Tara Wyckoff
Associate Teaching Professor
Education
Bachelor's: Penn State
MBA: University of Minnesota
Details
Biography
Tara Wyckoff is an associate teaching professor for the Donald P. Bellisario College of Communications at Penn State where she has been teaching 400-level courses, including the public relations senior capstone, since 2010. Wyckoff is also the faculty advisor for the Ad/PR Club, KTA Honor Society and the National Millennial Community.
Her teaching interests include engaged scholarship, integrated marketing communications, strategic decision-making and sustainability. New courses developed under her direction include an embedded course on sustainable tourism, as well as a strategic public relations course. She is the recipient of two Penn State teaching awards: the Deans' Excellence Award 2017 and the Alumni Excellence in Teaching Award 2018.
Wyckoff earned a bachelor's degree from Penn State and a Master in Business Administration with a focus on marketing strategy from the University of Minnesota Carlson School of Management. She has more than 15 years professional experience in marketing communications, working with technology start-ups, as well as nonprofits and educational institutions.
Contact
Tara Wyckoff
108D Willard Building (Bellisario Media Center)
814-865-8007
tmd119@psu.edu