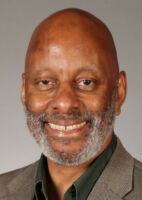 Journalism
Walter Middlebrook
Foster Professor of Practice
Details
Biography
Walter Middlebrook, who served as a professional-in-residence in the Bellisario College in 2018, and before that built a journalism career that included stops in Minnesota, Michigan, Virginia and New York, will join the Department of Journalism for the 2020-21 academic year.
Middlebook's career culminated as the supervisor of an award-winning investigations team, while producing weekly entertainment and opinion stand-alone sections, at The Detroit News. Before that, he managed the paper's award-winning department that included the metro desk, state house, and Washington, D.C., bureaus.
Before moving to Detroit, he worked in editor roles at the Minneapolis Star, the St. Paul Pioneer Press and Dispatch, Newsday, New York Newsday, The New York Times and USA Today.
At Penn State, Middlebrook will teach and coordinate the annual Foster-Foreman Conference of Distinguished Writers, which annually brings students together with standout journalists and is an opportunity for students to acquaint themselves with distinguished role models in the profession. Middlebrook's predecessors as the Foster Professor were Anthony Barbieri and Gene Foreman.
The conference and professorship were made possible by a gift from Penn State alumni Larry and Ellen Foster. Larry, who earned his journalism degree in 1948 and died in October 2013 after an illustrious career with Johnson & Johnson, and Ellen, who earned her bachelor's degree in 1949, were committed to philanthropy and service to the University.
Middlebrook earned a Lifetime Achievement Award from the Detroit chapter of the Society of Professional Journalists in 2018. He also earned a Distinguished Alumni Award from Boston University (2015) and the Spirit of Diversity Award from Wayne State University (2010).
Middlebrook, an Eagle Scout, is a native of Memphis, Tennessee. Along with his professional accomplishments, he has been active in community theater as an actor, singer and dancer.
In the News
Contact
Walter Middlebrook
204 Willard Building (Bellisario Media Center)
(814) 867-2496
wtm44@psu.edu