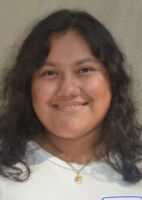 Student-MA
Yashuri Del Rosario Rodriguez
Details
Biography
Originally from South Carolina, Yashuri Del Rosario Rodriguez earned her bachelor's degree in mass communication (with a concentration in print journalism) and French at Winthrop University. In her undergraduate studies, Del Rosario Rodriguez conducted research with the Ronald E. McNair Scholars Program and worked as an editor for The Roddey McMillan Record, a campus multicultural newspaper.
As a graduate student at Penn State, she plans on focusing on representation, feminist media, and popular culture. She is also interested in cultural studies and comparative studies.
In her free time, Del Rosario Rodriguez enjoys watching foreign films and hunting down authentic Mexican food.
Contact