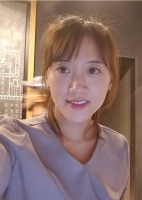 Details
Biography
Yongnam Jung earned her bachelor's degree in information communication engineering from Ewha Womans University in South Korea, and her master's degree in advertising and public relations from the University of Texas at Austin.
She studies how technology affordance in new media (i.e, AI, social commerce, data-driven health interface) affects users' credibility perception and attitude. She hopes her research contributes to users' information decisions in digital technology and the organization's ethical strategy.
Before joining the Ph.D. program, she works in the tech industry as a marketing data scientist.


Contact