Interview: Nancy March
Date of Interview: Sept. 24, 2020
Place of Interview: State College, Pennsylvania
Interviewer: Ford Risley
Biographical Summary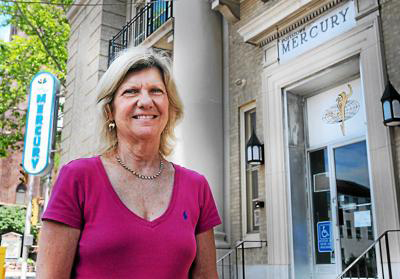 Nancy March was born in Berks County, Pennsylvania. She graduated from Penn State in 1975 with a B.A. in journalism and joined The Mercury in Pottstown as a reporter. She later became a copy editor, wire editor, stringer coordinator, city editor, and managing editor. In 1989, she was named editor but lost the job two years later after a disagreement with the new publisher. After that, she worked at the Daily Local News and Progressive Business Publications as an editor. She rejoined The Mercury as editor in 1998 and remained in the position until she retired in 2016. In 2020, she became an editor with the Lansdale Reporter and a group of weeklies.
Interview Highlights
March speaks about her family and education; about working in various news positions, including reporter, copy editor, and city editor at The Mercury; about her two stints as editor of the newspaper; about The Mercury's staff and newsroom ethos; about the newspaper's editorial campaigns and Thomas Hylton winning the 1990 Pulitzer Prize for Editorial Writing; about working while raising two children with her husband; about the role of The Mercury in the community; and about her love of journalism.