Make a Gift
Gifts from alumni and friends to the Donald P. Bellisario College of Communications support programming and scholarships for students.

Emphasis areas for the Bellisario College are:
Support the Bellisario Media Center Equipment Fund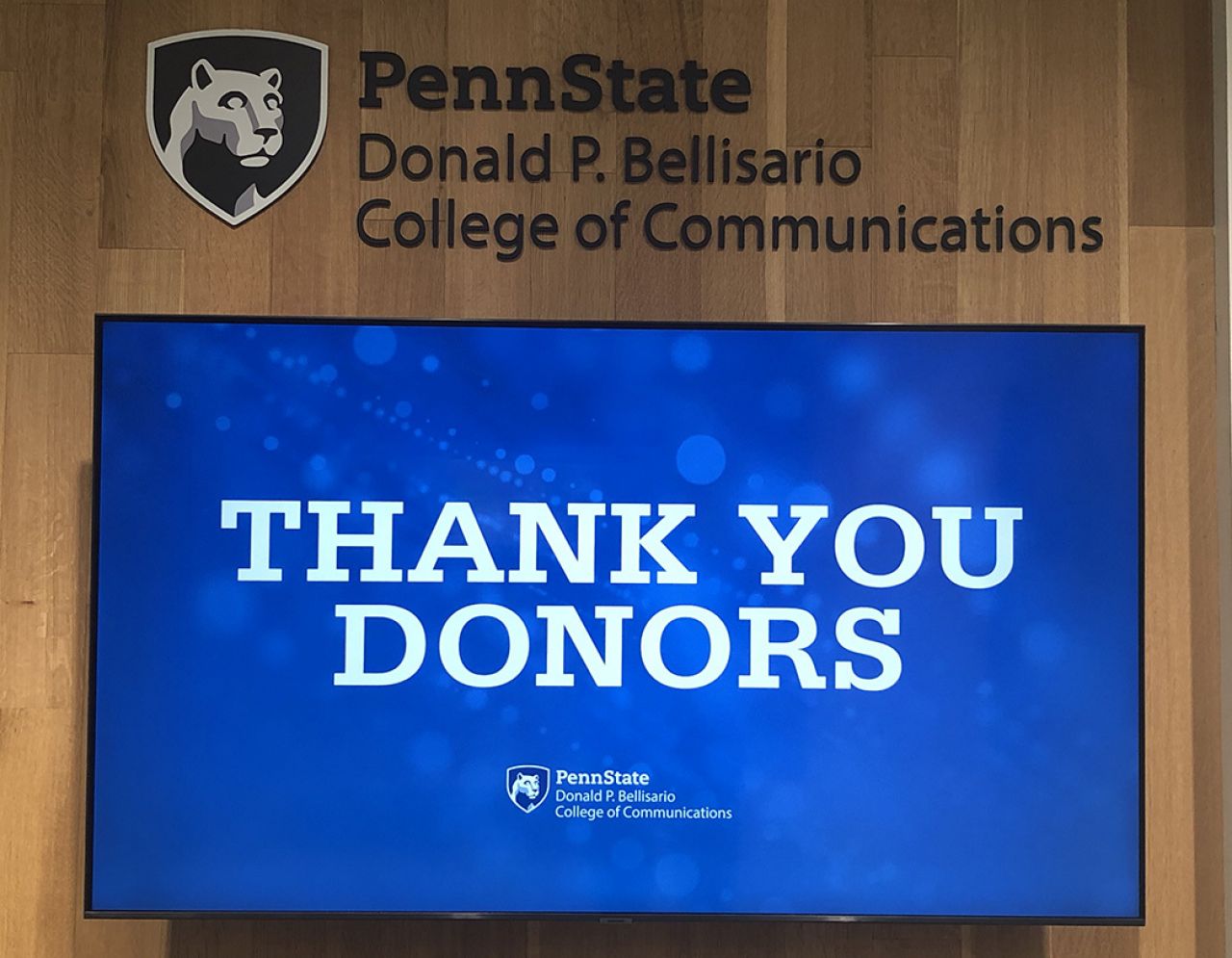 Alumni and friends who support the Bellisario Media Center Equipment Fund with gifts of $250 or more will have an ongoing presence on the center's digital donor wall — consistently reminding students they are part of a community invested in their future.
Other Options
Designations: Gifts may be designated to benefit a center or institute within the Bellisario College or to create or contribute to an existing scholarship fund or program. In addition, undesignated gifts provide important support that benefits the Bellisario College and its students. If your company provides a match for giving, the University's tax ID number is: 24-6000376
Student Support Award: Designed to help students with extraordinary or unexpected needs, the Donald P. Bellisario College of Communications Student Support Award can help students who -- through no fault of their own -- face personal or financial curcumstances, such as a family member's job loss, illness or death that could prohibit them from completing their degree requirements at Penn State. This fund exists exclusively to help students with that type of one-time need.
For information about those options, please contact the Office of External Relations at 814-865-8801.
Questions About Gift Options
George Barron
Director of Development
814-865-8801
glb5160@psu.edu