Bart Richards Award for Media Criticism
About Bart Richards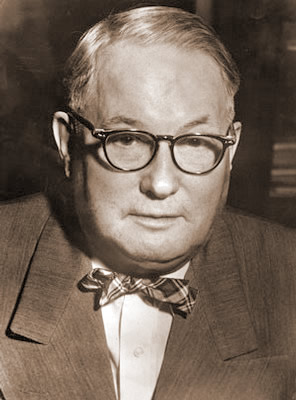 Bart Richards, 1893-1987
Bart Richards had a strong commitment to journalistic ethics and responsible community journalism. He had a long and distinguished career at the New Castle (Pa.) News, beginning as an general assignment reporter and advancing to editor. Mr. Richards was one of the founders and the second president of the Pennsylvania Society of Newspaper Editors. In addition, he served as president of the United Press International Editors of Pennsylvania, director of the Reporters Institute of the Pennsylvania Newspaper Publishers Association, and was a recipient of the Distinguished Service Award of the Pennsylvania Newspaper Publishers Association.
Mr. Richards served three terms as a representative in the Pennsylvania General Assembly, representing the city of New Castle. He was an organizer for the American Legion and director of the Lawrence County Civil Defense. Mr. Richards was also the chairman of the Lawrence County Parks and Recreation Board. He wrote three books on local history and two books of poetry and also broadcast a radio series. In addition, he won a Golden Quill Award.
The son of Thomas and Sara Ann Lewis Richards, he was born in Pittsburgh and raised in New Castle. His love of journalism began in World War I, when he served as a columnist and associate editor of Trench and Camp, the Camp Hancock, Georgia, newspaper. Mr. Richards married the former Elizabeth Ann Weingartner of New Castle. Their two children, George T. Richards and Ann Richards Brooks, both attended Penn State.
George Richards, president and CEO of Vitex Pagckaging, Inc., established this award to honor his father.