Bronstein Lecture in Ethics and Public Relations
Alumnus Ben Bronstein ('61 Journ), a longtime supporter of the University, endowed this lecture series in order to support special events in the Donald P. Bellisario College of Communications. Learn More
Upcoming
No Upcoming Lectures
Previous Lectures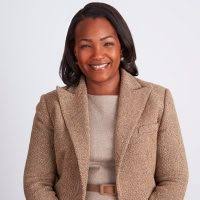 October 27, 2020
Class Visitor: Yanique Woodall
Yanique Woodall
Yanique Woodall, communications director for The Home Depot, will visit public relations courses. Such personal, small group visits are made possible with support from the Ben Bronstein Lecture.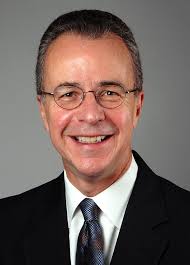 March 27, 2018
"The PR Landscape and Your Moral Compass: Mapping a Path to Success"
Ron Culp
Free public lecture -- the 10th annual Bronstein Lecture in Ethics and Public Relations -- featuring Ron Culp, an adviser and instructor at DePaul University who owns a firm, and previously crafted a long career as director of media relations for Eli Lilly. He also serves as public relations chief for Pitney Bowes, Sara Lee and Sears before joining Ketchum in Chicago, where he became partner and director of the agency's corporate practices in North America. He regularly blogs about all things PR on his site (culpwrit.com).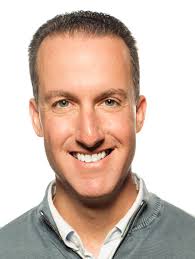 March 23, 2017
"FCC Compliance in Public Relations"
Featured guest Alan Marcus ('93 Bus), senior vice president of SHIFT Communications, presents "FCC Compliance in Public Relations: How to Strike the Right Balance; Implications; Dos and Dont's" during the Bronstein Lecture in Ethics and Public Relations. The session is free and open to the public.
November 18, 2015
"Fair Play in Sports News"
A panel discussion and question-and-answer session focusing on the cultural shift in sports ethics and how communications professionals (sports communicators and journalists) should respond. The event, the Ben Bronstein Lecture in Ethics and Public Relations, is free and open to the public. Featured guests are Lester Munson, senior writer and legal analyst for ESPN and an adjunct instructor at Northwestern University, and alumna Jennifer Ridgley ('03 Ad/PR), senior director of communications for the Pittsburgh Penguins.
October 21, 2014
'Friending' Your State Legislator: The Promise and Pitfalls of Social Media in State Government
Panel Discussion
To Tweet or not to Tweet. That is the question for some Pennsylvania legislators who want to stay in touch with their constituencies. But when does promoting governance edge into promoting re-election? How do state legislators and their pubic relations staff members use the tools of social media in both an effective and ethical way? What are the rules of the road? The Pennsylvania legislature is currently asking this question and developing ethics guidelines for the next generation of political communication in the state. Taking the lead is Erik Arneson, communications and policy director for State Sen. Dominic Pileggi, and watching closely is Brittany Foster, a political communications expert with Triad Strategies in Harrisburg. They will provide an update and discuss the issues.
October 14, 2013
"Obamacare & The Media"
Phil Galewitz
A free public lecture and question-and-answer session with Phil Galewitz of Kaiser Health Network.
February 25, 2013
"Integrity in Times of Crisis"
Panel Discussion
A free public panel discussion with public relations experts who deal with crisis and news-making situations every day. Panelists are: James E. Lukaszewski, president of The Lukaszewski Group, a Division of Risdall Public Relations, a well-respected firm with abundant experience in crisis communications; Genaro Armas, who has covered breaking and ongoing national news stories for The Associated Press; and Steve Manuel, a senior lecturer in the Department of Public Relations at Penn State who previously served as a public affairs officer for the Office of the Secretary of Defense and as a Marine Corps spokesman.