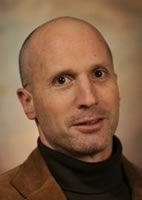 Telecommunications and Media Industries
Amit Schejter
Visiting Professor, Co-Director of the Institute for Information Policy
Expertise
Communication Policy, International Communications, Telecommunications Regulation, Media Law
Education
Ph.D.: Rutgers University
Master's: Boston University
LI.B.: Hebrew University
Details
Biography
Amit Schejter's research focuses on the relationship between media and justice. It analyzes how the introduction of new technologies has an effect on the public interest; minority rights; the unequal distribution of communication resources, and the silencing of the public's voice, in particular that of members of marginalized communities. Central among the theoretical approaches to justice he currently investigates is the capabilities approach.
He is the author or editor of seven books and more than 60 journal articles, law reviews and book chapters in five languages and has been cited in congressional and Knesset hearings. Critics have described his books as deserving of "high praise for their energetic and creative investigation," as "must-read for policy makers, educators, industry leaders and others interested in bringing U.S. communications into the 21st century," and as "display[ing] enviable intellectual courage."
He has been invited to present his work across the globe, including at the universities of Amsterdam, Fribourg, Hamburg, Texas, Berkeley, Boston College, Massachusetts, Southern California and Helsinki, at the Central European University (Budapest) and at the National Chengchi University (Taipei). His research has been supported, among others, by the Ford Foundation, the Media Democracy Fund, the European Union Marie Curie FP-7 Program, the ICORE program of the Israel Science Foundation, the Ministry of Science and Technology in Israel and the Social Science Research Council. In 2007, he earned the Deans' Excellence Award for Integrated Scholarship. In 2010-11 he was a Mundus Journalism scholar, in 2011-12 a Distinguished Honors Faculty member at Penn State, and in 2015 a Paterno Fellows Program Visiting Scholar. His recent book, A Justice-Based Approach for New Media Policy: In the Paths of Righteousness, was awarded the outstanding book of the year award in 2017 by the Israel Communications Association.
He held senior executive positions in the media and telecommunications industry in Israel, served on and chaired a variety of public committees, and counseled media and telecommunication entities in Israel and the Palestinian Authority and most recently (2014) he headed a national task force on the future of audiovisual services in Israel. He is co-founding editor of the Journal of Information Policy. He sits on the boards of the Association for Civil Rights in Israel (ACRI) and of the Jaffa Theatre - the Center for Arab-Hebrew Culture, and is a member of the Israeli Press Council.
Schejter, a professor of communication studies at Ben-Gurion University of the Negev is currently serving as president of Oranim College in Israel.
Websites
In the News
Publications
Schejter, A. & Tirosh, N. (2016). A Justice-Based Approach for New Media Policy: In the Paths of Righteousness. London: Palgrave-McMillan
Schejter, A. (2021). "It is not good for the person to be alone" : The capabilities approach and the right to communicate. Convergence: The International Journal of Research into New Media Technologies. https://doi.org/10.1177/13548565211022512
Schejter, A. (2021). Information inequality: Realization of capabilities as an information policy goal. In: A. Duff (ed.) Research Handbook on Information Policy (pp. 341-356). Cheltenham, UK: Edward Elgar
Kali, Y., Baram-Tsabari, A., & Schejter, A. (eds.) (2019). Learning in a NetworKed Society: Spontaneous and Designed Technology Enhanced Learning Communities. Cham, Switzerland: Springer
Contact