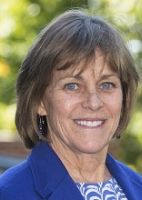 Journalism
Katie O'Toole
Assistant Teaching Professor
Expertise
Education
Bachelor's: Penn State
Master's: Penn State
Ph.D.: Penn State
Details
Biography
Katie O'Toole is an instructor and lecturer in the Donald P. Bellisario College of Communications. She teaches radio reporting, television field production, podcasting, and media history. O'Toole has assisted in the International Reporting program, accompanying students to Hong Kong, Panama, and Israel, and has led the program since 2019, taking students to Puerto Rico to cover the aftermath of Hurricane Maria and more recently, to Scotland.
O'Toole's area of academic interest includes early radio history, sports broadcasting history, and the commercialization of college sports in the 1920s and 30s.
Before beginning her teaching career, O'Toole previously worked for 24 years at Penn State Public Broadcasting where she won a Mid-Atlantic Emmy and multiple National Educational Television awards for her work as a producer, writer, and on-air host for a children's current events series. In addition, she produced and hosted political affairs programming, call-in programs on topical issues, and a high school quiz show. She has also worked in newspapers and radio.
O'Toole is the immediate past president of the Board of Governors of the Centre County Historical Society where she continues to volunteer and produces a podcast on local history, Dead Centre. She is also a volunteer with the Mid-State Literacy Council.
In the News
Publications
"John L. Griffith and the Commercialization of College Radio in the 1930s." Journal of Sport History, 40.2 (2013).

Review of Democratic Sports: Men's and Women's College Athletics during the Great Depression, by Brad Austin, The Register of the Kentucky Historical Society, 115.4 (2017).

Review of Legendary Sports Writers of the Golden Age, by Lee Congdon, American Journalism: A Journal of Media History, 35 (2018).
Contact
Katie O'Toole
4C Willard Building (Bellisario Media Center)
814-863-9874
kxo1@psu.edu