Ad/PR Network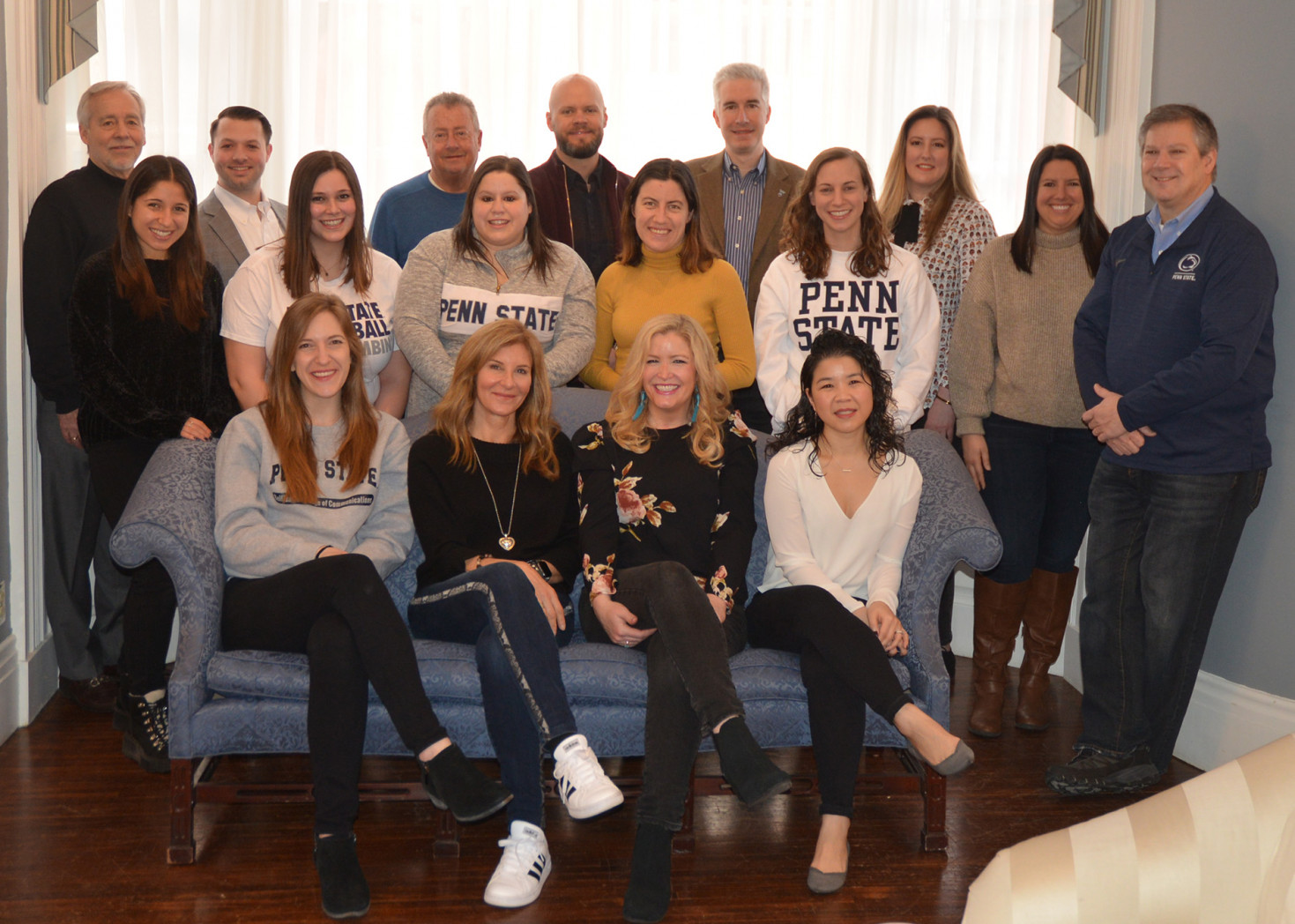 The Advertising/Public Relations Network is chartered by the Donald P. Bellisario College of Communications Alumni Society and focuses on the networking of alumni and professionals in the fields of advertising, public relations, community relations and marketing. The group serves as a resource for the Bellisario College with the Department of Advertising/Public Relations having input and final approval of all activities and programs of the APG.
Provide support to the Department, College and University;
Implement and maintain a mentoring relationship;
Establish a regular program of seminars involving alumni guest speakers;
Work with PRSSA and the Ad Club to establish communications and beneficial programs;
Promote enhanced communication and provide a formal system for networking among alumni, businesses and students;
Provide and enhance student internship and career opportunities;
Establish opportunities for regular and ongoing student tours and visits at alumni businesses;
Encourage the contribution of funds for academic scholarships and activities for students in the Adv/PR Program;
Honor and award individuals for outstanding achievements through the APG.
Ad/PR Network Board Officers
Board Committees
Events
Chair: Suzanne Schulner
Project Managers: Lauren Connolly (NYC 2021), Kathy Heasley (Faculty Mixer/Annual Board Meeting), Gabriela Moraes De Paiva (Student Mixer/Event)
Membership
Chair: Tom Resau
Project Managers: Joe Berwanger (Giving), Tom Resau (Board Recruiting), Brenna Thorpe (Award Nominations)
Professional Liaison
Chair: Steve Lampert
Project Managers: Amanda Oey (Curriculum Assessments), Becky Kitlan (CommAgency Liaison), Steve Lampert (Faculty Liaison), Bailey Templin (Student Recruitment)
Student Engagement
Chair: Kathy Swidwa
Project Managers: Joe Berwanger (Internships), Katie Blitz and Abrielle Emory (Ad/PR Club Participation), Scott Nulty (Competitions), Rachel Steinberg and Phoebe Sebring (Mentoring), Scott Nulty (PRSSA Liaison)