Pennsylvania Center for the First Amendment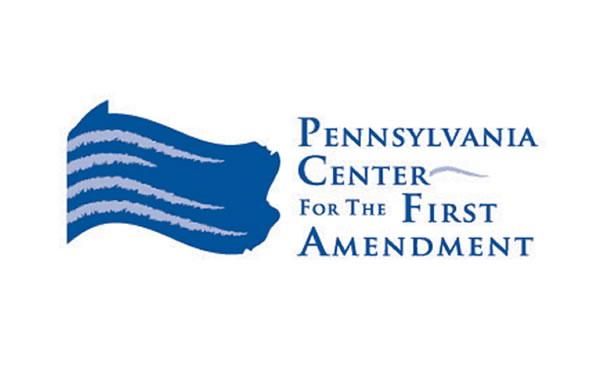 A leading national research center about the First Amendment housed in the Donald P. Bellisario College of Communications.
For more than 15 years, the Pennsylvania Center for the First Amendment has been a leader in education, research and outreach concerning the fundamental rights of free expression and free press in the United States. Founded in 1992, the Center has continuously provided educational programs, sponsored speakers, published books and articles in the popular and academic press, and served as a media resource on a wide array of First Amendment topics.
Expert Testimony, Commentary
The work product of the Center has been cited to Congress, state legislatures and the United States Supreme Court. By providing expert testimony to legislative bodies and the courts and expert commentary to the regional and national media, the Center's co-directors regularly represent the Center to the public and extend its reach beyond the academic environment. This notion of public scholarship – disseminating research to a wide audience where it is both applicable and influential – lies at the core of the Center's mission.
Adult Entertainment Law
Commercial Speech
Free Speech in Public Schools
Freedom of Information Act
Freedom of the Press
Higher Education Speech Cases
Privacy, Cell Phones and YouTube
Protests and Demonstration
Reality Television
SLAPP Suits
Violent Video Game Laws
Publications and Recent Research
Publications by the Center's members include three books, more than 75 law review articles and more than 100 op-ed pieces in some of the nation's leading newspapers. These works are regularly cited in both academic and popular publications.
Students can speak up, too / Off campus, students shouldn't be censored by school officials (Pittsburgh Post-Gazette / Feb. 11, 2010)
Op-Ed from The Baltimore Sun (Aug. 14, 2009) -- "Combatting 'sexting'"
The 2008 Federal Obscenity Conviction of Paul Little and What It Reveals About Obscenity Law and Prosecutions (Vanderbilt Journal of Entertainment and Technology Law)
Law and Economics of the Adult Entertainment Industry Today (Spring 2008, University of Denver Sports & Entertainment Law Journal)
An Inside Analysis and Examination of the Prosecution of the Red Rose Stories & Obscenity Law (Journal of Law and Policy)
A Narrow Win for Schools (Aug. 1, 2007)
Speaking Up for Students (July 29, 2007)
Student Speech Rights On Internet Deserve Court Review (July 24, 2007)
U.S. Obscenity Prosecutions Smack of Persecutions (June 8, 2007)
Free Expression, Pornography & the Mainstreaming of Adult Entertainment: Mark Kulkis and the New Voice of the Adult Video Industry (Winter 2006)
Porn in Their Words: Female Leaders in the Adult Entertainment Industry Address Free Speech, Censorship, Feminism, Culture and the Mainstreaming of Adult Content (Winter 2006)
The Video Game Censorship Saga of 2005 (Sept. 29, 2006)
Media Must Avoid Rush to Judgment in Ramsey Murder Case (Aug. 24, 2006)
Suing the News Media in the Age of Tabloid Journalism: L. Lin Wood and the Battle for Accountability (March 17, 2006)
Media Maestro Makes Inroads for Adult Free Speech (March 6, 2006)
Contact