Advancement Council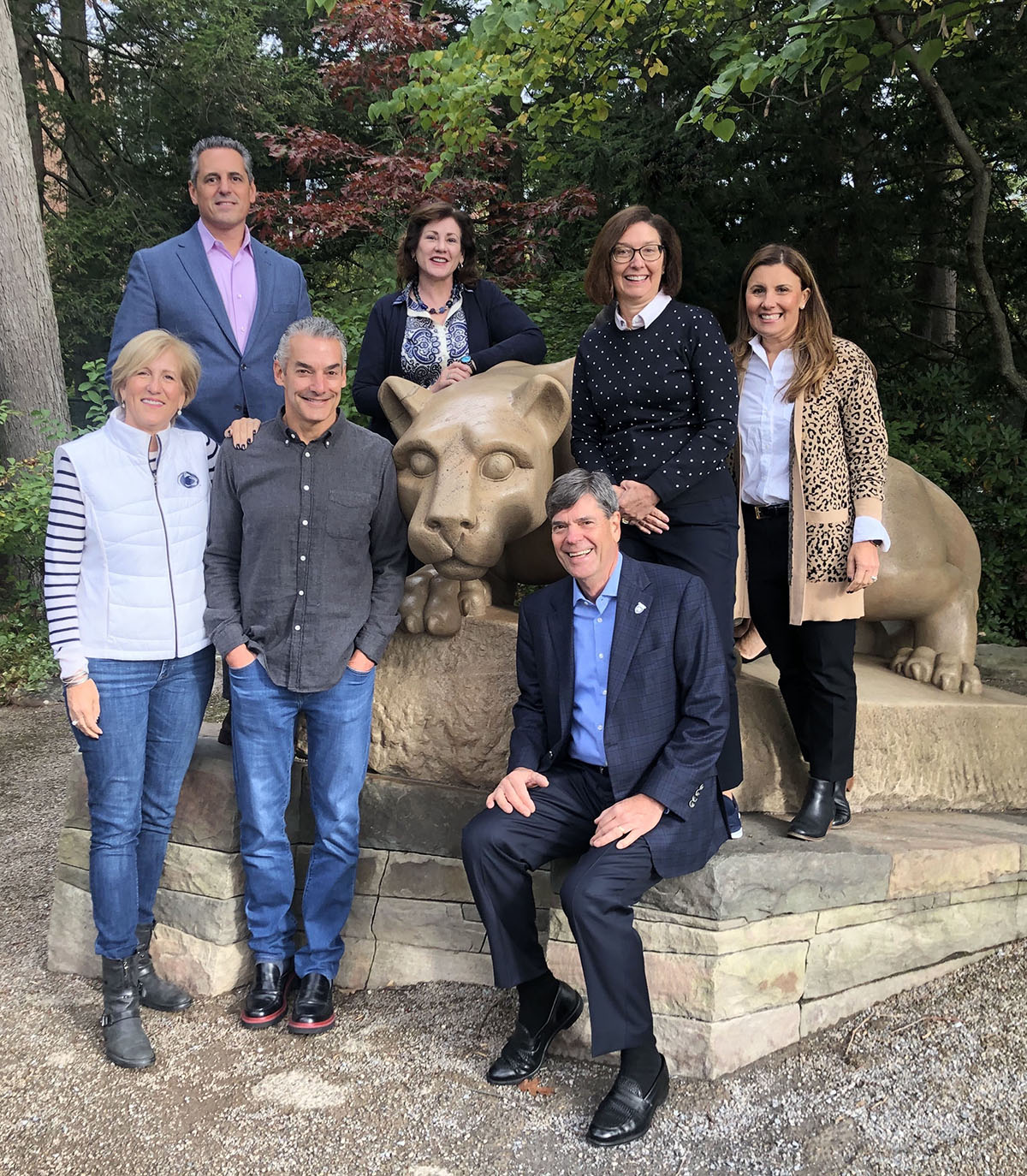 Purpose
The Donald P. Bellisario College of Communications Advancement Council works to meet and exceed annual and long-term fundraising goals through personal support and by working to engage alumni philanthropically. It is a think-tank both for the Dean and the Director of Development as we seek to make the Bellisario College of Communications the best in the nation and generate the revenue to make that vision a reality.
Responsibilities
To work with the Development Office and other Council members to reach annual development and long-term campaign goals. This includes personal support, active involvement in identifying and meeting prospective donors, making introductions and thanking donors for their contributions to the College.
To serve as an ambassador for the Bellisario College of Communications, being familiar with our academic programs as well as development goals and being able to articulate the components of these initiatives to prospective donors.
To strengthen the development efforts by regularly attending Advancement Council meetings and phone calls, providing insights and ideas, and helping to recruit new members.
Members
Marc Brownstein ('81) Brownstein Group, president and CEO (marketing and communications chair)
Liz Fetter ('80), Abundance Hill Enterprises LLC, founder and managing partner (development chair)
Dan Hartman ('85), Hartman Media, media consultant
Jayne Jamison ('78), Hearst Publications, SVP, publisher and chief revenue officer
Mike Marcus ('67), Echo Lake Productions, head of management
Mary Meder ('84), Harmelin & Associates Inc., president
Terry Mutchler ('87), Mutchler Lyons, partner
Eric Rabe ('68), Eric Rabe Strategic Communications, principal
Sean Reardon ('98), MIQ, CEO
Jordan Rednor ('75), Rednor Group Ltd., president
Joanne Ryder ('96), Beneficial Bank, chief administration officer
Jackie Jamieson Szafara ('83), Natioanl Arts Program, executive director
David Yadgaroff ('90), CBS Radio, senior VP/market manager
Carolyn Xu ('08), Media Fortitude Partners, co-founder