Tweet
Follow @ThePageCenter
Research in Progress: Can digital gaming help promote mental health?
October 10, 2019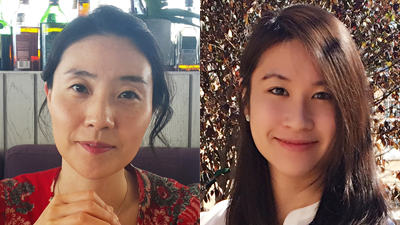 By Soyoon Kim & Queenie J. Li, University of Miami
College means a time of freedom and time to explore the future with excitement. However, the transition into college also means a time of intense challenge to students' mental health. The significant challenge brings many college students overwhelming anxiety and unbearable depression.
The ongoing crisis in colleges across the nation shows that better and accessible professional services are critical to helping students with mental health issues move through college and improving their quality of life.
Although numerous mental health programs in colleges use strategies that attempt to provide information about the issue, limitations of these programs have become apparent. For example, most mental health intervention messages are delivered in the form of traditional approaches, such as face-to-face consulting, campus events, or informative brochures, having a limited impact on a wide student population.
Evaluation of health campaigns has shown that traditional intervention messages delivered in a didactic tone can be perceived by these young individuals as threats to their self-esteem and autonomy, often resulting in nonexistent or boomerang effects.
One important alternative approach to existing health communication strategies is the use of digital games, which have received growing attention over recent years. A serious game is a specific type of game developed primarily for learning and training purposes within a wide variety of serious contexts, including education, public health and advocacy communication settings.
For example, public health practitioners have used games to help establish self-efficacy behaviors among children with diabetes; Starbucks has collaborated with non-profit organizations to increase awareness of global warming; and the United Nations has created a digital game to bring attention to problems of hunger across the world.
In particular, interactivity and narrative (storytelling) are regarded as two important features that shape the persuasive potential of digital health games as a unique modality to educate and promote healthy practices. Unfortunately, the capability of these games as innovative mental health advocacy methods remains unexplored. Therefore, we aim to examine whether a serious game can make a more positive impact on mental health persuasion outcomes than a conventional health message medium.
With our Arthur W. Page Center grant, we are excited to explore the role of interactive games in the promotion of mental wellness, effective treatment of mental conditions, and helping behaviors in college settings, such as encouraging affected friends to seek professional help and donating to mental health organizations.
Our project will develop and evaluate a serious digital games to see whether it can be an advocacy communication tool to familiarize college students with mental health, render them tolerant of associated stigma, increase the positive perspective of mental illness, and motivate them to seek professional help or perform helping behaviors on college campus.
For further information on this study, please email Kim at soyoon.kim@miami.edu or Li at queenie.li@miami.edu. Results from the study will be available next year. This project is supported by a Page/Johnson Legacy Scholar Grant from the Arthur W. Page Center