Tweet
Follow @ThePageCenter
Research in Progress: Ethical engagement with LGBT stakeholders
July 24, 2018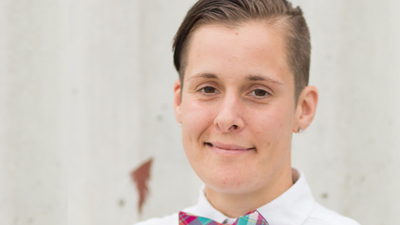 By Erica Ciszek, University of Texas at Austin
June has come and gone*. The rainbow flags and streamers have been packed in storage for next year. But what about the remaining 11 months of the year?
While the Supreme Court of the United States legalized same-sex marriage in 2015, Richard Edelman, president and CEO of Edelman, noted, "the decision is only the beginning for business, in both the workplace and the consumer marketplace."
There is a rich history of consumption and efforts used to reach gay and lesbian audiences as well as an "amplified focus" on this public among mainstream corporations, industry analysts and academics over the past several decades. Organizations increasingly recognize lesbian, gay, bisexual, and transgender (LGBT) consumers as an important public.
In 2018, brands like Levis and MAC cosmetics embarked on campaigns that were not driven by profit, but by social change. Sponsors are quick to jump on the bandwagon, buying a float in a pride parade or taking out an ad in a gay magazine, but to what extent is this talking the talk, or truly walking the walk? Examining this corporate decision-making is inspired by my own true story.
My wife and I are a two-mom household, and for some brands, a key demographic. But let my message ring loud and clear: Target me and engage with me; not because I fit your key demographic, but because we share common values. I shop at Target not only because I can't resist the dollar bins and the cute clothes. I shop there because of their public commitment to equality and equity.
In 2016, Target stated: "we welcome transgender team members and guests to use the restroom or fitting room facility that corresponds with their gender identity." As a non-binary, masculine-centered butch queer, I don't have to worry about a Target employee chasing me out of the bathroom. So, if you're targeting LGBT publics, ask yourself: "Are we walking the walk or just talking the talk?"
This research in progress explores best practices in public relations with LGBT stakeholders, through in-depth interviews with 34 communication professionals (including: communication directors, managers, public relations specialists, consultants, CEOs, CCO, editors-in-chief, consultants, directors, presidents, vice-presidents and members of an international affiliate network). The goal of my project is to examine digital media and ethical communication with LGBT publics.
Digital media tools allow us to break audiences into buckets and categories: gender, race, ethnicity, age, education so that we can develop the right messaging strategy to achieve our objectives. Practitioners invest time and energy in to segmenting groups based on demographics, psychographics, behaviors, preferences, etc. But identity is kinetic and contextual.
Social media platforms provide an unprecedented level of segmentation and targeting. Despite these tools, targeted communication can miss the mark. LGBT publics want authentic and transparent communication. We want to know what you're preaching is what you're practicing.
You want us to buy your products or use your services? You better have internal policies and procedures that protect your LGBT employees. You better have LGBT people at the decision- making table. You better have an employee resource group for LGBT folks.
You better be walking the walk, and not just talking the talk.
This project is a part of the Center's 2017 call for proposals on digital media. For more information about this project, email Erica Ciszek at eciszek@utexas.edu.
* June is officially LGBT Pride Month.