Tweet
Follow @ThePageCenter
Page Center selects two scholars for new research fellows program
August 30, 2018 • Jonathan McVerry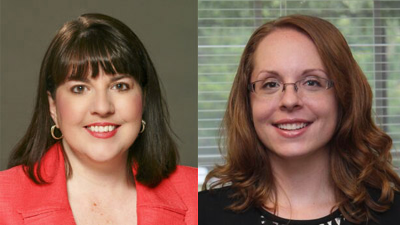 The Arthur W. Page Center has picked two scholars to become the organization's first research fellows. The two seasoned faculty members will conduct projects over the next two years that will conclude with white papers, in addition to academic publications and/or publications.
The two scholars, Marlene Neill, Baylor University, and Diana Sisson, Auburn University, have had a long history with the Page Center. They have produced top-notch, award-winning research through past Page/Johnson Legacy Scholar Grants. With this new endeavor, they will further examine important topics within the communications field.
Neill will create a response to a report the Commission on Public Relations Education released earlier this year. The report recommended implementing an ethics course into undergraduate communications curricula. It was the first recommendation in the report.
Given its goals of promoting ethics education—including 10 online modules that cover a range of ethics communications topics—the Page Center wanted to answer the Commission's call. Neill's results will help the Center take a leading role in installing ethics education into more classrooms around the globe and teach students that ethics is a priority in the workforce and beyond.
At a time when distrust and misinformation run rampant, a consistent definition of what makes an organization authentic is vital for public relations professionals and scholar. Sisson is examining the gap between how practitioners and researchers define "authenticity."
The Page Center is constantly finding new ways to bridge the professional and the academic worlds. To make the connection, Sisson will interview individuals who have public relations roles at agencies and corporations. She will also evaluate six months of corporate and non-profit organizations' Facebook posts to see if the companies display authenticity in their messaging. She hopes her results will bridge the gap between academic thinking and practitioner thinking.
Both Neill and Sisson had projects selected in the Center's 2017 call for proposals on digital media research.