Tweet
Follow @ThePageCenter
Research in Progress: How can corporations support environmental justice authentically?
June 8, 2021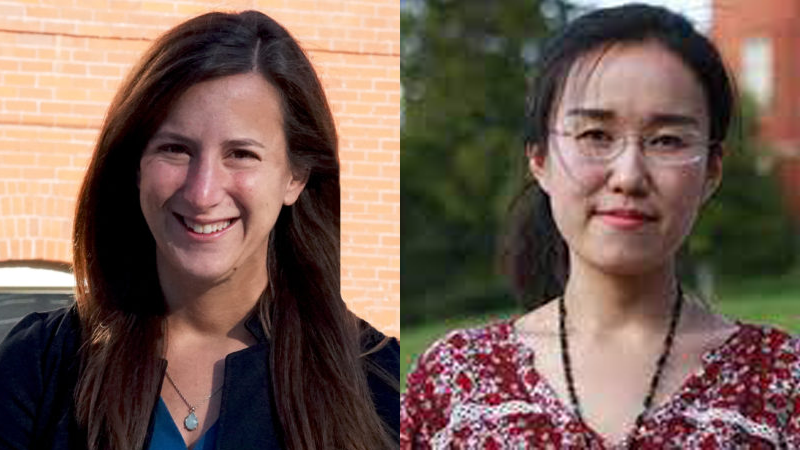 By Nicole O'Donnell, Virginia Commonwealth University and Yanni Ma, Oregon State University
Activists have been working for decades to draw attention to environmental injustices that disproportionately affect poor and minority communities. With support from the Page Center, our research team is working on a project that aims to understand how corporations can authentically support environmental justice causes and engage activists.
It is becoming more common for corporations to endorse social issues, and showing support for environmental stewardship is now a norm. However, corporations have been more hesitant to address politically charged environmental justice issues, such as Indigenous rights, food equity or environmental racism. This is problematic because corporations have historically been major contributors to environmental injustices. It is time for corporations to consider how they can adopt more ethical, fair, and sustainable business practices, especially in relation to environmental justice.
Grassroots activists lead and sustain the environmental justice social movement. It is essential for corporations to prioritize the perspectives of these stakeholders when approaching environmental justice. Hence, our research team will survey activists to gain a better understanding of how to enhance the authenticity of environmental justice initiatives and policies.
The Page Principles emphasize that "public perception of an enterprise is determined 90 percent by what it does and 10 percent by what it says." Our research team suspects that the type of promise a corporation makes will affect how authentic activists see environmental justice efforts. Our first goal with this research is to explore the types of promises that corporations make related to environmental justice, and see how activists respond to these promises.
In addition to the effects of brand promises on authenticity, we are also interested in analyzing how the values of leaders affect activists' perceptions. In a 2019 Edelman survey, 56 percent of respondents reported thinking that companies use engagement with societal issues as a marketing ploy.
When a company makes a promise, its leaders' behaviors may amplify public-serving or firm-serving motives. Considering that environmental justice is emotionally and politically charged, having leaders with public congruent or incongruent values may affect advocacy reception. Leaders with incongruent values may signal commitment drift, in which the public perceives company attributes that indicate an empty promise.
Overall, there is much to be learned about how corporations can address previous environmental injustices, ensure protection for the future, and authentically engage with activist leaders. Environmental justice initiatives and policies are good for business. They are also undoubtedly necessary for establishing accountability and ensuring an equitable future for all. We hope that our research will inform the growing need for best practices on how companies can approach environmental justice in an ethical and authentic manner.
For further information on this study, please email Nicole O'Donnell at naodonnell@vcu.edu. Results from the study will be available next year. This project is supported by a 2021 Page/Johnson Legacy Scholar Grant from the Arthur W. Page Center.